Patten Mines Railroad
Patten Mines Railroad
Patten Mines Railroad is a small narrow gauge railroad
build on a small island off the panhandle of Alaska.
It began as a simple railroad serving one mine but has
evolved over the years to include logging and support
for a small fishing village.
The photo to the right is the original Patten Mine #1.
It still produces valuble ore year after year.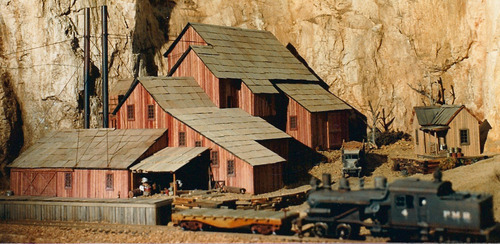 Gerald R Ritter Memorial Bridge burned
Left wind fanatics fearing the destruction of the
habitat of the Spotted Grey Owl burned the
Gerald R Ritter Memorial Bridge in a vain
effort to prevent the destruction of the owl's
natural habitat.